Restaurant weeks are fantastic opportunities to try restaurants where you haven't yet dined or to revisit a spot you usually reserve for special occasions.
That is why I am excited to share with you that the first-ever Dearborn Restaurant Week will run Monday, Feb. 13, through Sunday, Feb. 19, at 32 participating restaurants in my hometown of Dearborn, Michigan.
Whether you live in Metro Detroit or happen to be visiting the newly renamed Henry Ford Museum of American Innovation next week, you are sure to find some delicious meals and fantastic deals around Dearborn.
How Restaurant Week Works
Each city's restaurant week is slightly different, but usually participating restaurants set prix fixe menus highlighting a small selection of their appetizer, entree, and dessert options.
Curious what restaurants will offer at Dearborn Restaurant Week? You can see all the menus online here.
Whether I was in D.C., New York City, Detroit, or my current home base of Grand Rapids for their respective restaurant weeks, I've had to place my entire order from appetizer to dessert all together. Don't worry — the courses still come out one at a time though.
If you've never been to a restaurant week, you might also be wondering if you can only order from the special menu. From my experience, the full menu has always been available. Also, your whole party does not need to order from the Restaurant Week menu, which is sometimes the case with some restaurants' special prix fixe menus.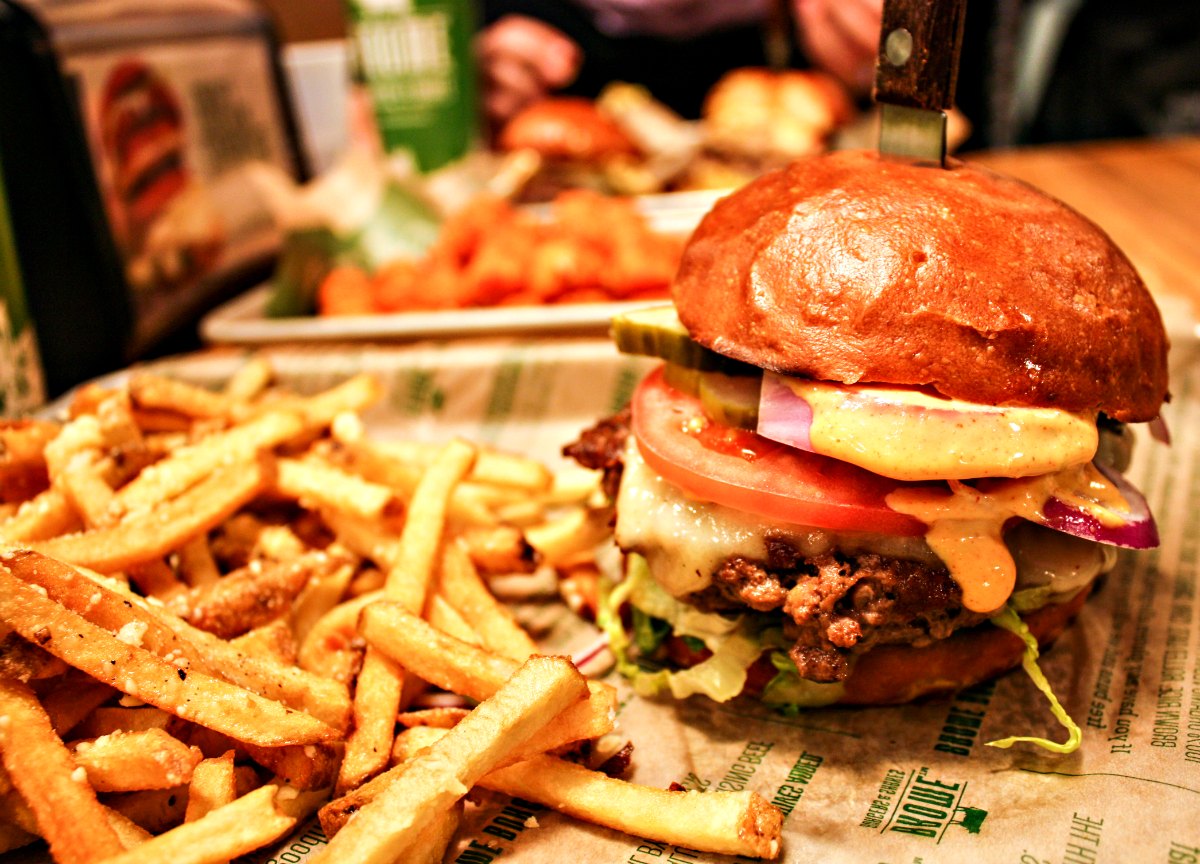 How Much Does It Cost?
Dearborn's restaurant week is unique in that the pricing varies between restaurants, but that is likely due to the wide variety of participating eateries. However, all menus range between $10 and $30, and some even offer a $5 menu for kids' meals.
My Top Picks For Dearborn Restaurant Week
A mix of local and chain eateries, the 32 participating restaurants offer diversity in dining. Some are casual burger joints, while others offer upscale, fine dining. Seafood, Mediterranean, Middle Eastern, Asian, Italian, gourmet burgers, deli sandwiches, sushi, and sweets — you'll find it all at Dearborn Restaurant Week!
With so many wonderful options, here are a few of my top recommendations …
Shatila Bakery — The bakery is so renowned it attracts visitors from out of state for its delicious French and Middle Eastern pastries. During Dearborn Restaurant Week, $10 for two coffees, cappuccinos, or lattes with two pieces of baklava and two pastries is a steal of a deal.
La Pita — My favorite restaurant in town is offering a $30 combo for two. You and your dining companion will get chicken, kafta, and beef kabobs with hummus, rice, salad and an appetizer to share.
Al Ameer — Michigan's first James Beard Award-winning restaurant is offering a $30 meze platter for two with falafel, hummus, baba ghanouge, tabbouli, fattoush, grape leaves, labneh and more.
Sheeba Restaurant — This Yemeni and Mediterranean restaurant is offering its Sheeba platter of four authentic Yemeni dishes for $30.
Brome Burgers & Shakes — This casual counter-service gourmet burger spot is offering a $30 combo for two. You'll get two tasty burger combos, a salad, and a concrete for dessert to share. Before you dine here, be sure to read my full review of Brome Burgers & Shakes.
Pin this post to Pinterest!
Have you dined at a restaurant week event? Tell me about it the comment section!
Save