Back in college, my English composition professor posed our class a deep, thought-provoking question — What makes life worth living?
Along with my classmates, I pondered. Eventually I came up with this short (and sweet) list: the feeling of butterflies in my stomach when I have a crush, the twang of a strummed guitar, and strawberry ice cream.
If you agree that ice cream is a reason life is worth living, you are going to love this list. In 2016, I mostly traveled within the United States, and one thing we Americans do oh so well is ice cream.
It probably won't surprise you that Wisconsin (and the Midwest in general) is well represented on this list. But, will America's Dairlyand come out on top? You'll have to read on to find out!
10. Door County Ice Cream Factory & Sandwich Shoppe | Sister Bay, Wisconsin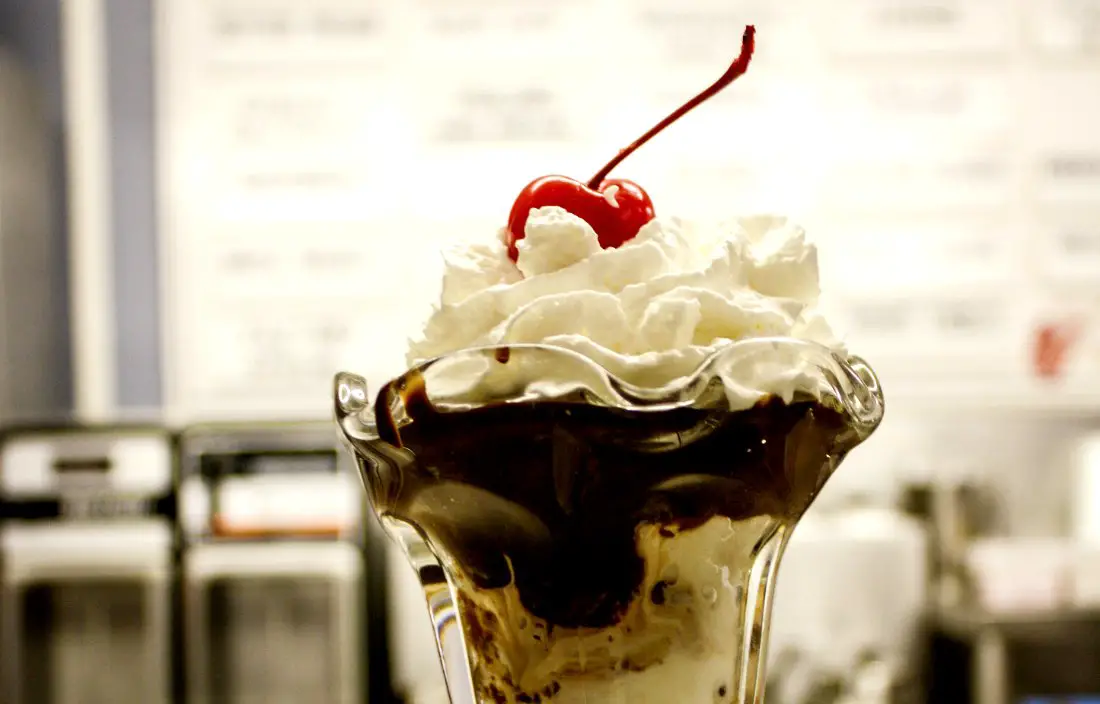 While eating and drinking my way around Door County, I indulged in this classic chocolate-chip cookie dough ice cream sundae topped with hot fudge, whipped cream, and a cherry.
9. Oscar's Gelato Micro-Creamery | Minneapolis, Minnesota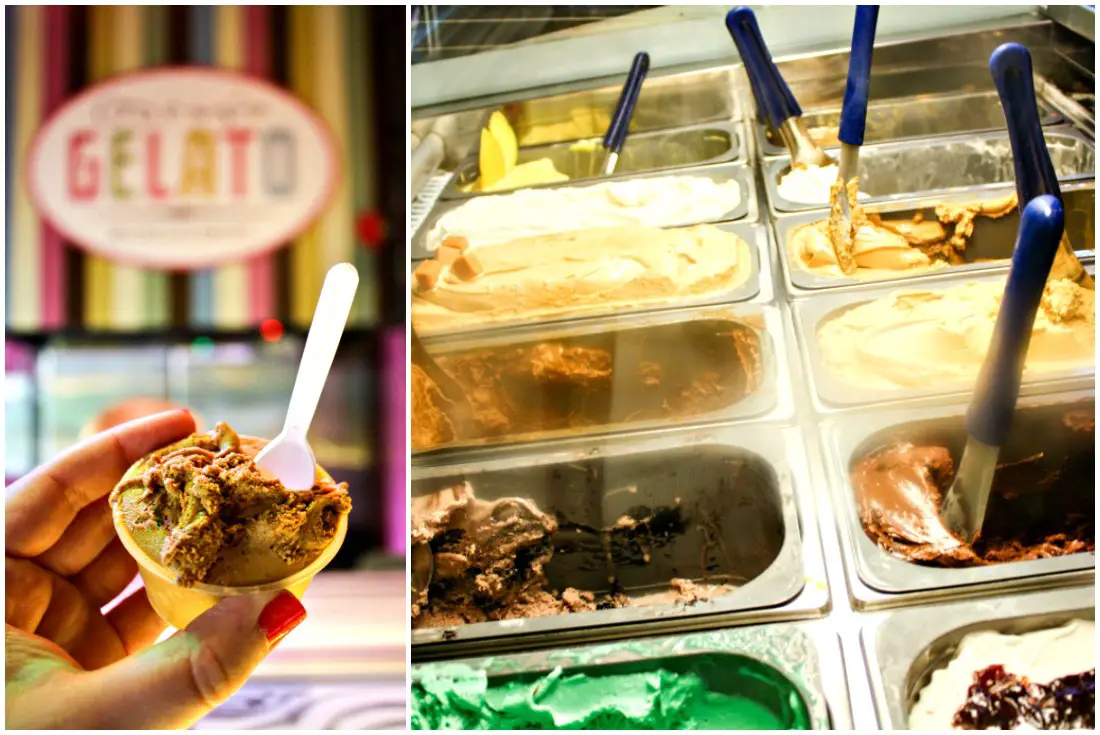 With Twin Cities Food Tours, I stopped into the Wilde Cafe for this creamy little taste of Oscar's salted caramel gelato.
8. Blank Slate Creamery | Ann Arbor, Michigan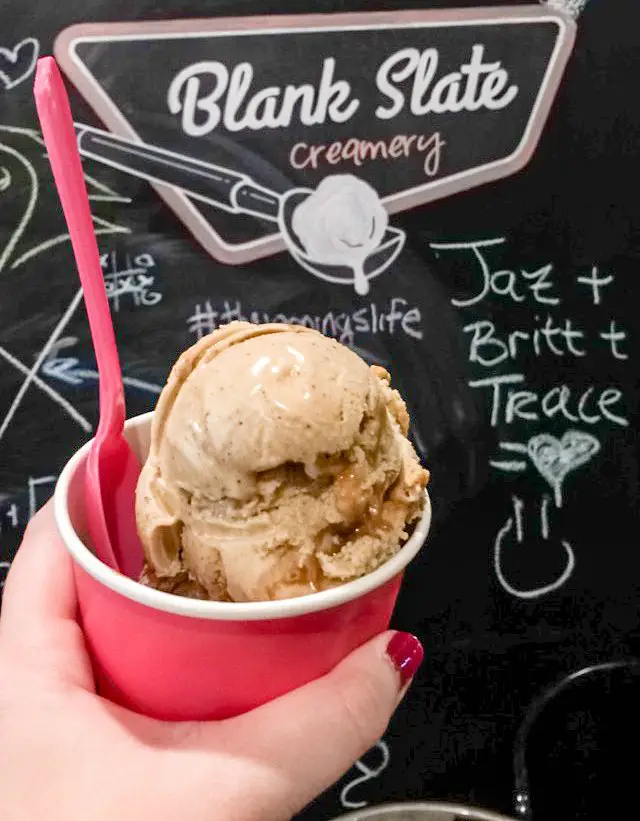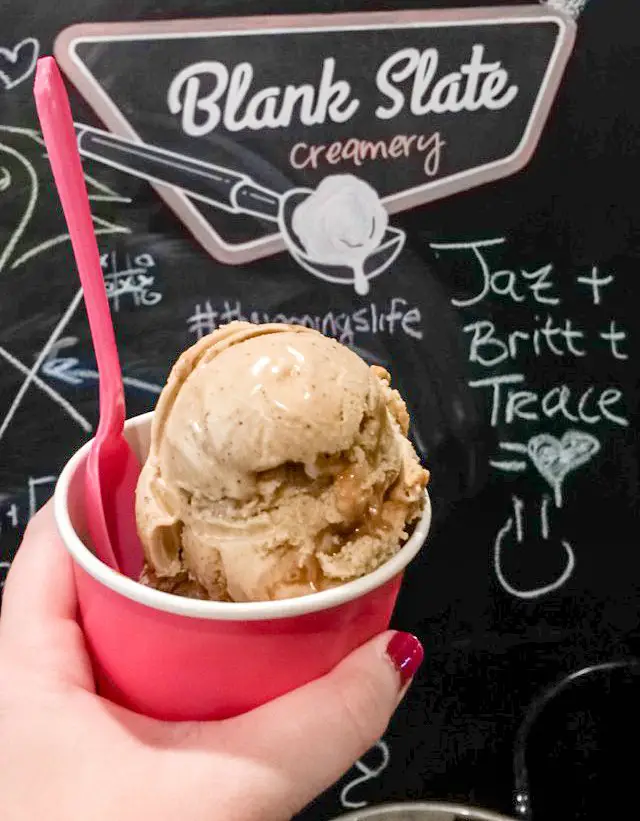 The bitter and sweet combination of Blank Slate Creamery's Salty Caramel Coffee ice cream reminded me of a Starbucks Caramel Frappuccino®. The chocolate peanut butter scoop beneath it was utterly delicious, too.
7. Batch | San Luis Obispo, California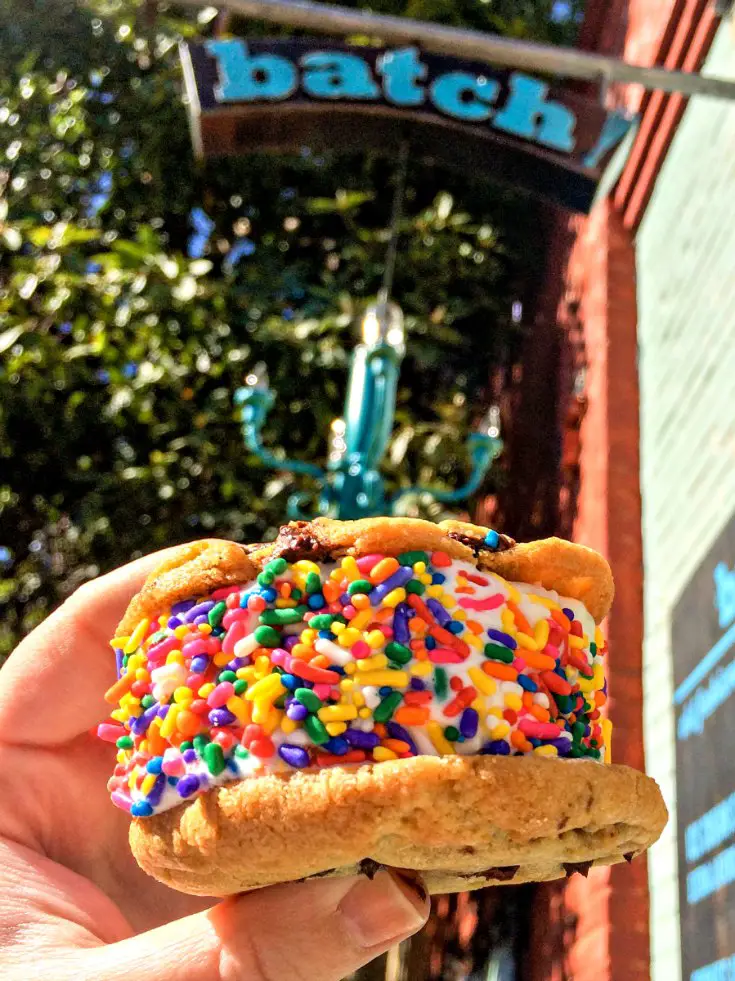 Ice cream rolled in rainbow sprinkles and sandwiched by chocolate chip cookies — the stuff of childhood fantasies.
6. Ghirardelli Ice Cream & Chocolate Shop | Disney Springs – Orlando, Florida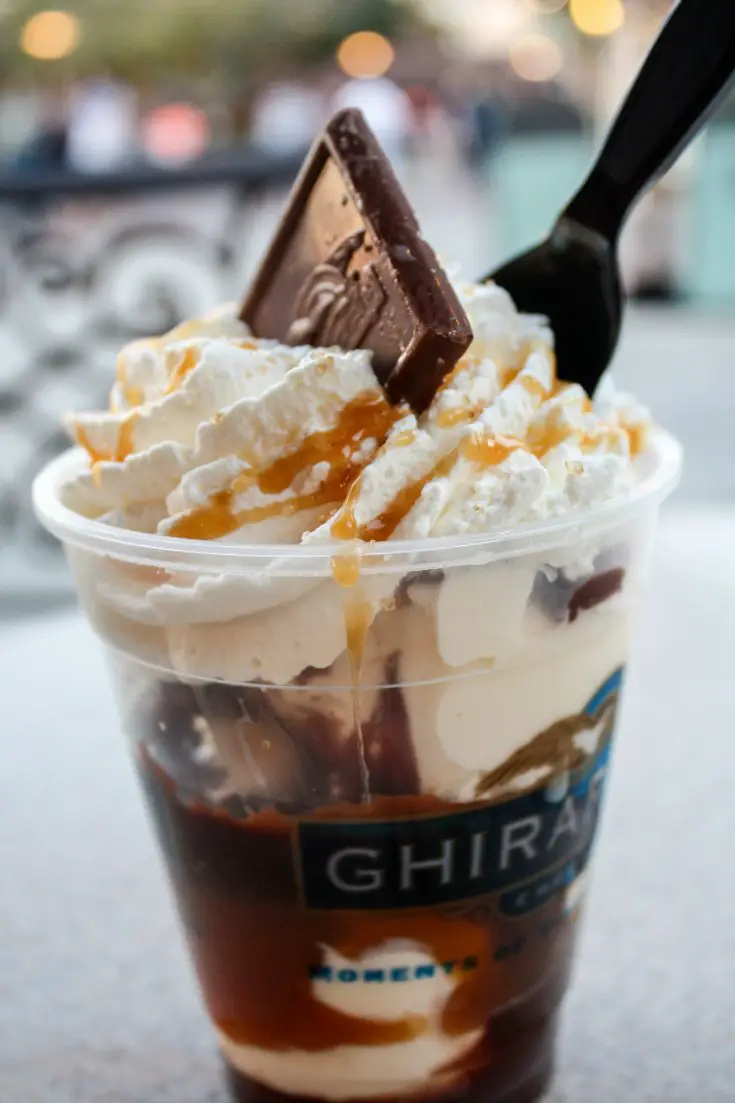 The Ocean Beach Sea Salt Caramel Sundae is vanilla ice cream covered in hot fudge, caramel, and sea salt. The over-the-top sundae is topped with whipped cream, a creamy caramel swirl, a Ghirardelli® SQUARES milk chocolate square, and a sprinkle of sea salt. So incredibly indulgent!
5. Purple Door Ice Cream | Milwaukee, Wisconsin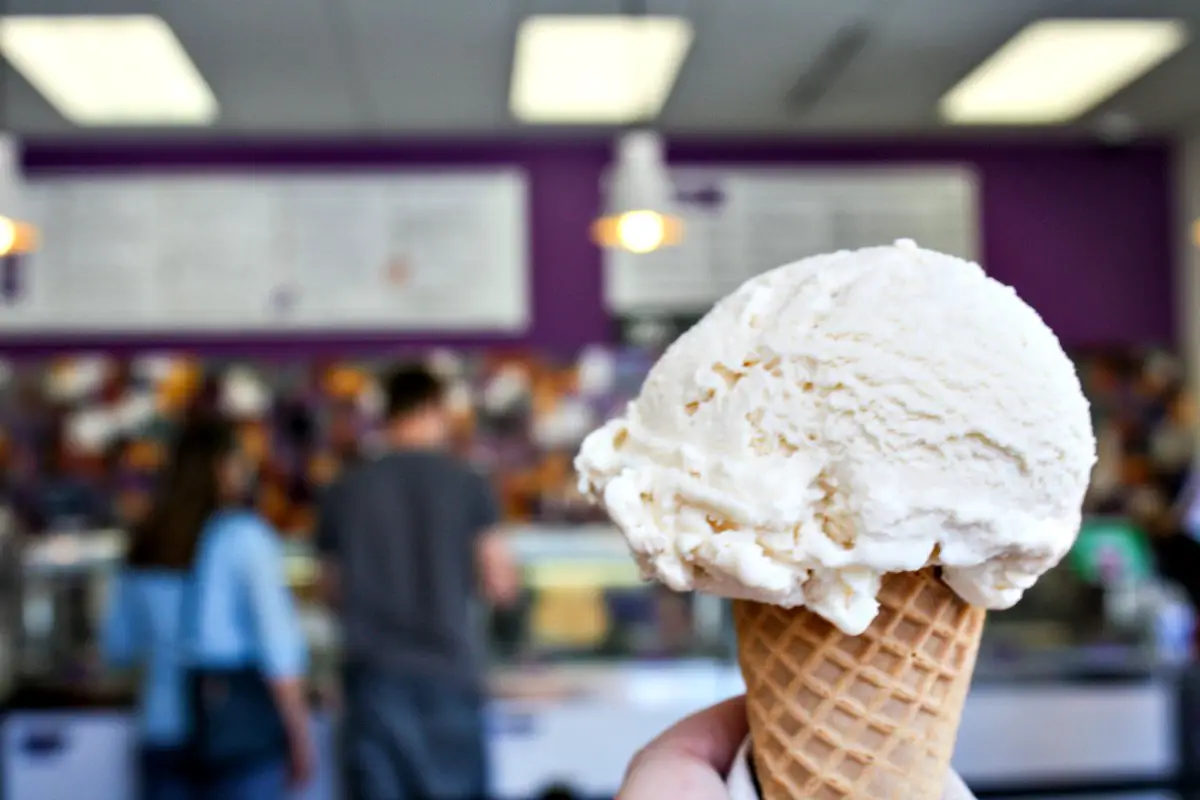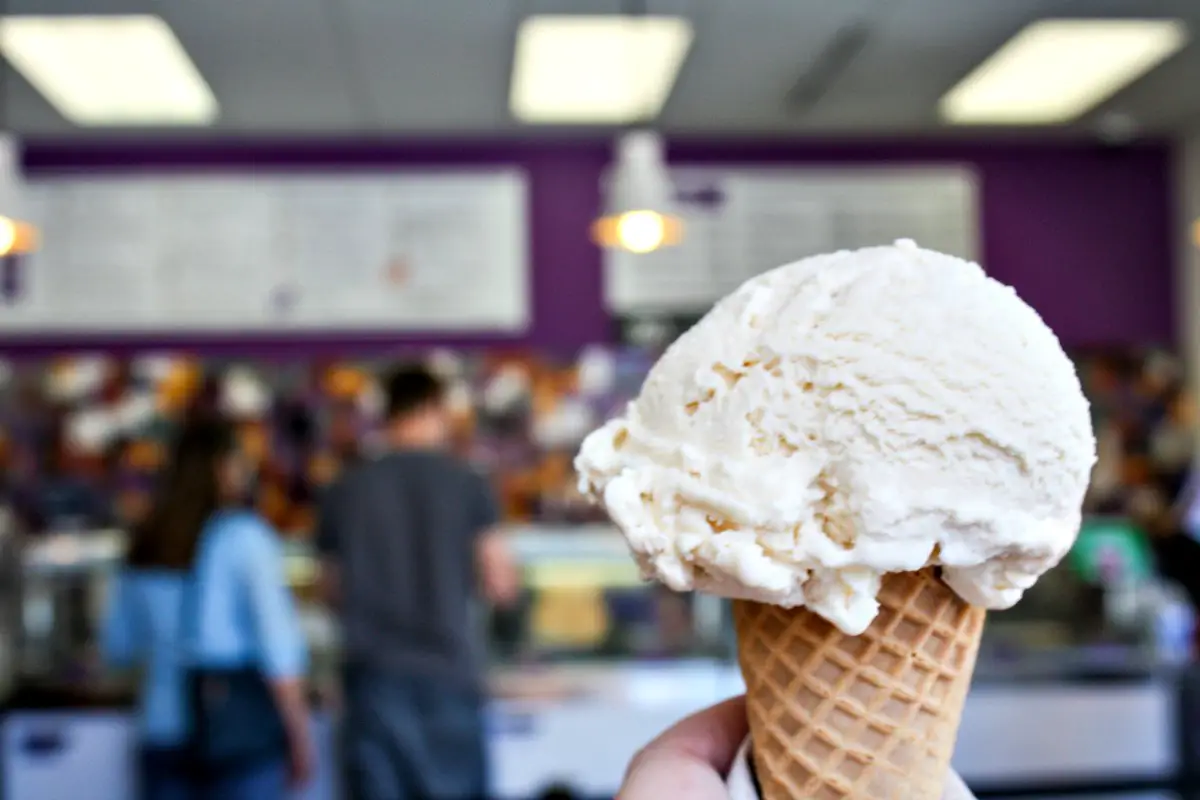 In 2016, I clearly had a mini-affair with salted caramel ice creams, and none were smoother than Purple Door's.
4. Kopp's Frozen Custard | Greenfield, Wisconsin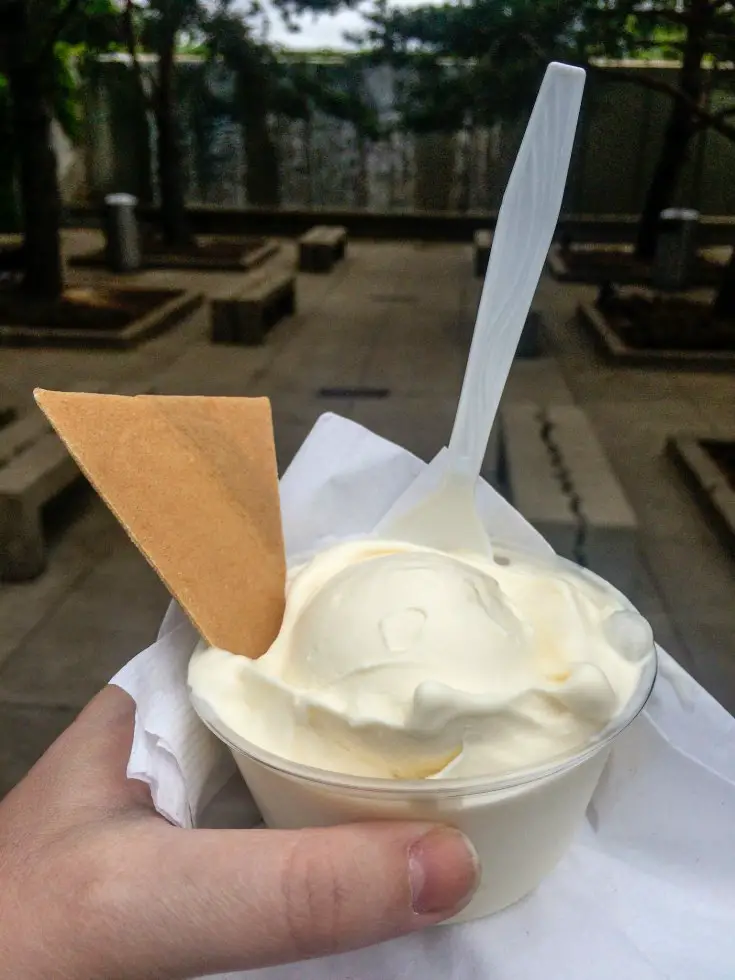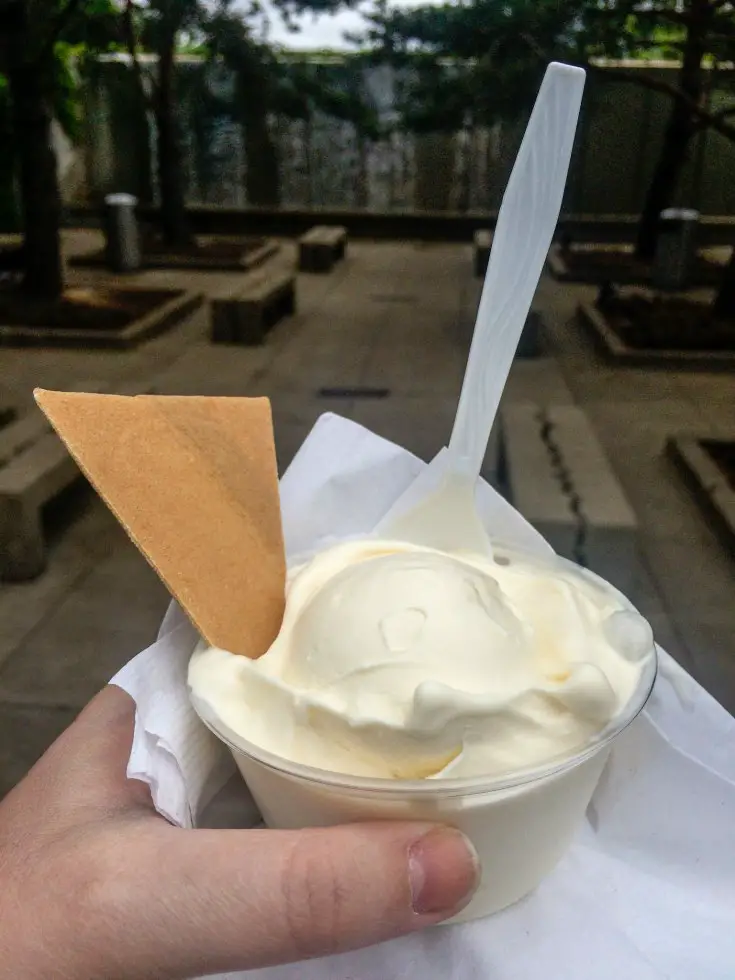 It may be the most nondescript on this list, but frozen custard is delightfully rich, smooth, and creamy. America's Dairyland is known for this delectable frozen treat, so I had to make a pit stop in a Milwaukee suburb for a cup.
3. Ghirardelli Square | San Francisco, California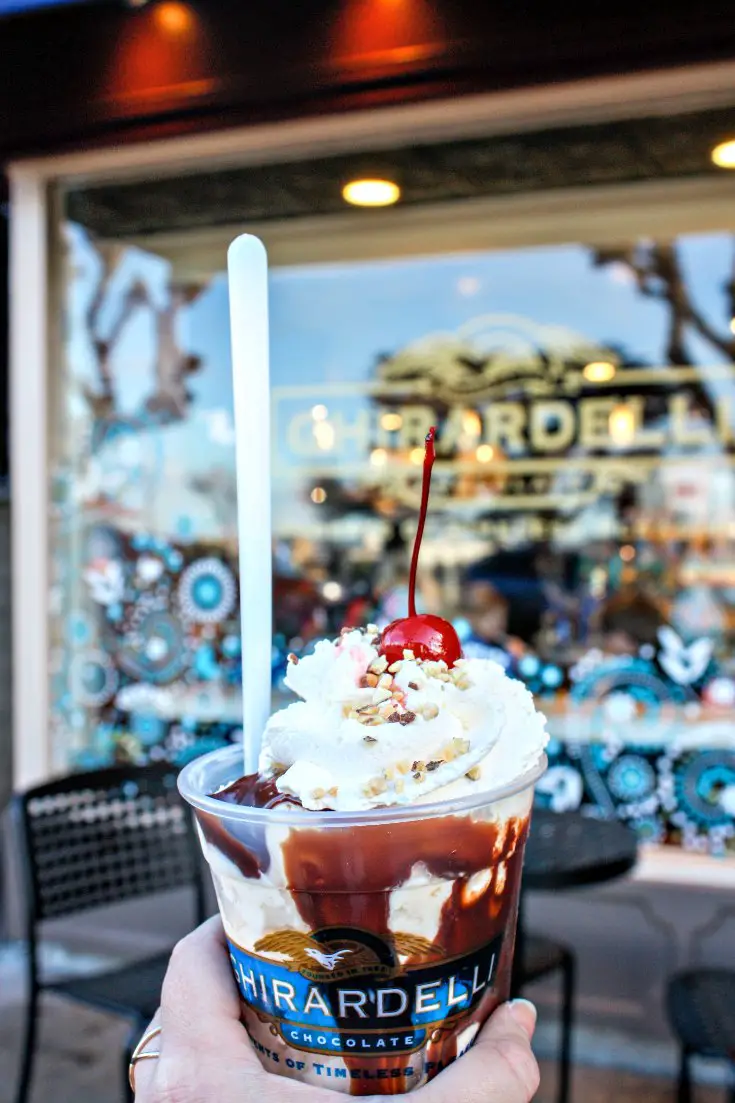 A classic hot fudge sundae completely hits the spot. This "world famous" one is creamy vanilla ice cream smothered in Ghirardelli® homemade hot fudge and garnished with whipped cream, chopped almonds, and a cherry.
2. Browndog Creamery & Dessert Bar | Northville, Michigan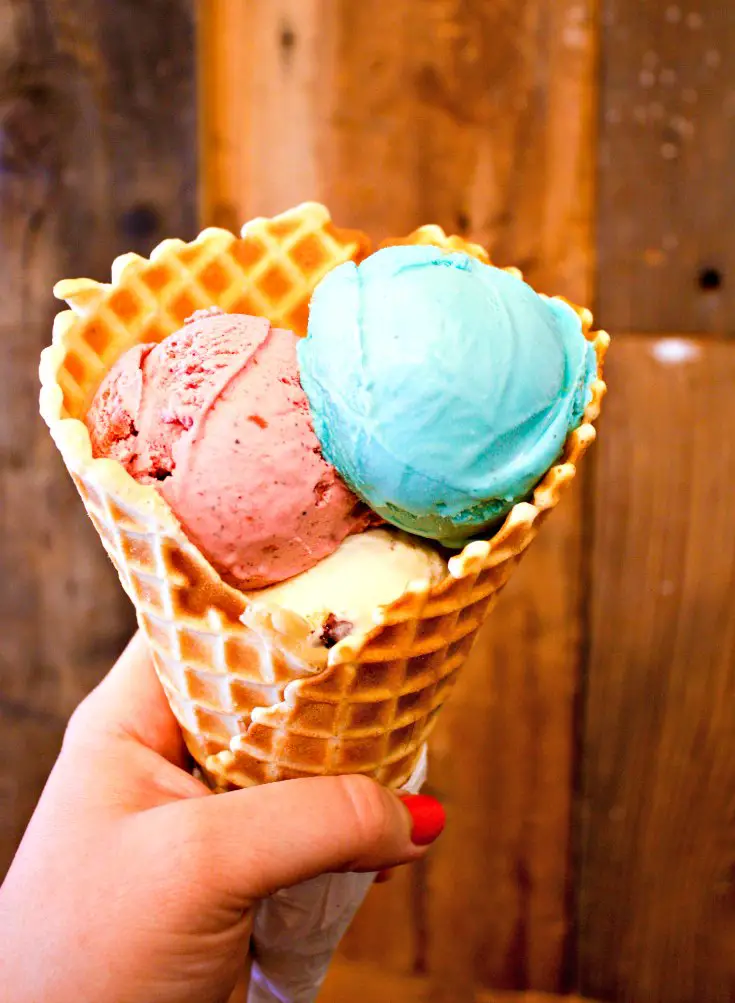 Browndog Creamery had so many unique flavors I couldn't choose just one! My waffle-cone trio included Sweet & Sassy, a sweet strawberry scoop with black pepper and a rich balsamic reduction; Cookie Monster, a blue cookie dough ice cream churned with chunks of cookie dough, cookies n cream, and housemade chocolate chip cookies; and Salty Dog, a salted caramel ice cream swirled with salted caramel sauce, pecans, and brownies.
1. Door County Creamery | Sister Bay, Wisconsin
Taking the cake, Door County Creamery's goat-milk gelato charmed me just as much the destination did. Seriously, I fell hard for Door County, and this roasted almond fig gelato was certainly part of that.
Well, Wisconsin, you certainly have lived up to your nickname.
Are you an ice cream lover, too? Save this post to Pinterest for future reference!
You want an ice cream sundae now, right? Go ahead, indulge a bit.
Think you've eaten the best ice cream in the world?
Leave a comment with your suggestions for where I should eat ice cream in 2017!
Save
Save
Save
Save
Save